Two Knotty Boys & Bondage a Go Go Present!

The Official Book Release Party For "Two Knotty Boys Back on the Ropes!"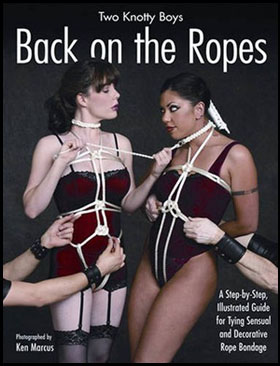 When.: Wednesday, March 4th, 2009
Where: Glass Kat Supper Club – 520 4th Street, San Francisco
What..: A Sophisticated Night of Debauchery Coupled with a Celebration of the
Two Knotty Boys New Book "Back on the Ropes"

Books.: On sale by Last Gasp [22.00, cash/credit OK] – Yes, we'll be signing!

Event Details: 18 to dance. 21 to drink 9:30pm - 2:30am.
DRESS CODE (no jeans, sports apparel or street clothes)

Space Details: Bondage Playspace, Indoor Smoking Room, 2 Bars on 2 Levels, Go Go
Dancers, Death Disco / Dirty POP

w. Resident DJs DAMON * SHATTER and NURSE GLITCH

Location Information: http://www.bondage-a-go-go.com
Two Knotty Boys Info: http://www.twoknottyboys.com

Please Spread the Word!!!

THIS IS A NOT-TO-BE-MISSED EVENT!


Posted: 2009-02-14 21:45:09