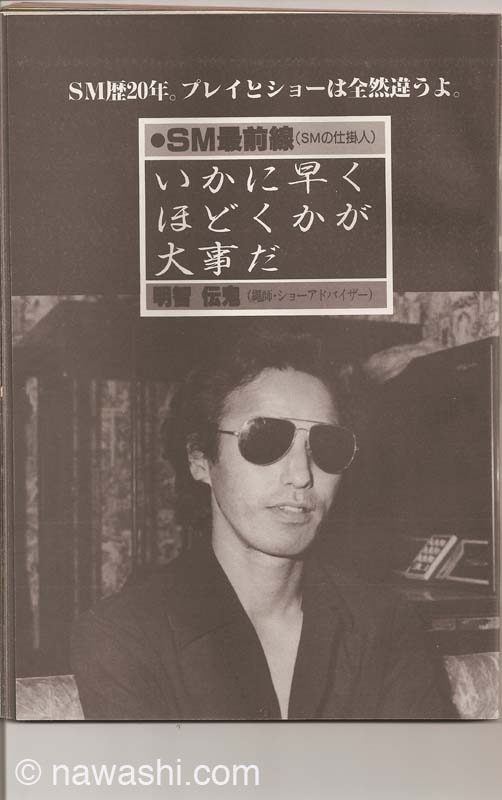 Alert reader NuitdeTokyo has sent in the following interview with the late grandmaster Akechi Denki . What makes this contribution so special is that the interview first appeared more than 30 years ago in a little-known magazine called Venus (now defunct).
NuitdeTokyo reports: Inspired by the extensive bibliography in Master K's recently released book "The Beauty Of Kinbaku" I found myself bargain hunting for rare books and facsimile in downtown Tokyo, when I came across this little magazine. It featured a very sexy vanilla cover, but the inside was exclusively SM content. This issue of Venus is probably from around 1976, and to my delight it carried an interview with Akechi Denki at a time when the full talent of the maestro was yet to be discovered; at a time before he had started doing public performances – yet was already active for 20 years in the Shibari scene.
***
In Shibari Untie Speed Is King
Why private play and public performances aren't the same
In this article, we are introducing Akechi Denki a master with more than 20 years of SM history. Now in his late thirties, while managing his own business, he is working as a nawashi, acting as adviser for shows.
"My very first interest in SM was sparked when I was in the