Categoría: Archivo
Visto: 1194
Petit Tobaku @ Hajime Kinoko's 一鬼の子 new club: KunKun
The shows were starting at 8, but between meeting up, finding the place and filling out the entrance formalities (it is a membership club), we entered that the show had already been kicked of.
First up on stage was:
Umitsuke Kurage 海月くらげ
Kurage-san was dressed in suit pants and a crispy
...
Leer más: プチ冬縛 Petit Tobaku @ KunKun Part 1: Umitsuki Kurage, NdT, Shigure
Categoría: Archivo
Visto: 1328
As demanded by the Ropecast audience, the traditional "Use the Big Hole!" shout out. This refers to the tradition as taught by Osada Steve and other riggers to pass rope through the "big hole" rather than try and go through tiny spaces. If you ever hear it at events, you'll know that Osada Steve, Lqqkout, Zamil, and others have been mentioned in the class.
Use at your own risk...
Categoría: Archivo
Visto: 1535
I've been back in sweltering Tokyo for a couple weeks now and I heard from KabukiJoe of that he was going to a monthly event Bar owned and run by Mr. Kinichi Tanaka, a famous bondage/pink movie photographer. The name of the place is Kin's Bar and they were going to have a little live show and I asked if I could tag along for a little bit. It started with a comedian doing a short fun routine
Posted: 2010-08-16 15:52:54
Categoría: Archivo
Visto: 2538
Activities
Kinbakushi. rope artist, bondage teacher, writer and stage performer
Alternate Name(s)
MaestroBD
Biography
1990: Started learning about bondage from practice and lectures
2003: Performed first...
Categoría: Archivo
Visto: 1009
Michael Ronsky est l'initiateur de Air Shibari Dojo en 2012, pour Paranormal Society, l'aboutissement d'un rêve, d'un projet démarré il y a 6 ans et le début d'un autre, collectif, afin de développer la pratique de cet art en Suisse.
DANS UN CADRE PRIVATIF, PROCHE DU CENTRE, PARQUET, TAPIS DE YOGA ET CORDES
...
Leer más: NOUVEAU: Sessions à Genève, premières dates: 2, 7 14 mai 2013
Categoría: Archivo
Visto: 5067
(月額購読者様限定 大きい画像はこちらです)(携帯からご覧の方はこちら)ソファの肘掛けに、脚を乗せただけなのにもう感じている。さて、今日は何で責めてやろうか・・・紫のベビードールに、紫の縄と来たら・・・責め具も、やっぱり紫色のコレかな・・・アナルの性感がどれほどの市民権を得ているのかは知らないけれど、それを知らずにいたら勿体無い、とは言い切れる。澪とて、いきなりアナルでイキまくっていた訳ではないけれど
Categoría: Archivo
Visto: 1239
I was blessed with the opportunity to shoot at the town house this year.
performer:Jes model:Iruka photo:Jes

α57:A16S:ISO200:F2.5:S1/80
Lower body tied up, it is stuck, woman is lying on the floor.
...
Categoría: Archivo
Visto: 2163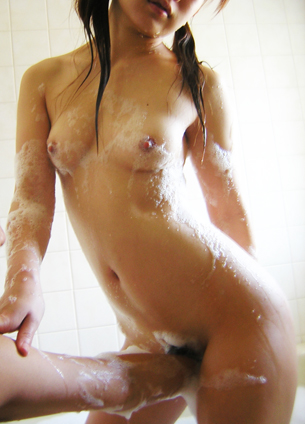 毎週月曜日更新!
小林電人、待望の第二作目好評連載中
Categoría: Archivo
Visto: 1226
Report From Portugal!
Teaching at Lisbon Fetish Weekend has been one of the best experiences we have ever done! We had a great success and met some of the best and most friendly people!
Categoría: Archivo
Visto: 1465
wenn ich so durchs Netz stöber, findet sich manche kleine und grössere Trouvaille Anbei ein kleiner Ausschnitt aus Bakushi, den Film den die meisten von uns Aktiven und wohl auch passiven Fesselbegeisterten mittenin der Nacht damals auf ARTE oder so gesehen haben.. in diesem Film sol die Arbeit und das Schaffen der Bakushi in Japan …
Weiterlesen
Categoría: Archivo
Visto: 1211
Love.Honour.Obey
Categoría: Archivo
Visto: 1560
Kitagawa Shuei 北川周平, to celebrate the anniversary of his rope salon arranged for a night of SM rope shows @ Indigo .
The program featured: Nuit de Tokyo, Yoshida Yoi and Shigonawa Bingo.
Categoría: Archivo
Visto: 2811
Seda(世田) Kai-ichi (介一)

An editor, artist, writer, and kinbakushi. He began his career as an enthusiast during the latter half of the 1960s, contributing to the magazine Kitan_Club under the name Sakae Nakamiya.
Categoría: Archivo
Visto: 1232
Coincidiendo con la celebración del IV Bondage Picnic Internacional, contaremos en el Nawakai con la presencia de Desper_TNT, que ya estuvo hace unos años impartiendo un taller básico de shibari
En esta ocasión lo que os planteamos es la posibilidad de recibir clases particulares con ella, bien de forma individual (una pareja), o en grupos reducidos
...
Categoría: Archivo
Visto: 1437
We are interrupting our program to inform our valued readers that Osada Steve is currently traveling Europe on his annual workshop tour.
Cities featuring Osada-ryu workshops this year: Copenhagen, Hamburg, Vienna, Barcelona....
Categoría: Archivo
Visto: 1505
◎阿聰 轉載需標明作者、原連載網站及鏈結網址 胯下是顆炸彈,持續升溫,開始倒數。