Categoría: Archivo
Visto: 1326
撮影合宿初日、タマと羊屋のアシスタントでアリス展の撮りなおし。
昨日から数メーターよちよち歩きが出来るようになり、
なんとか半分くらいは自分でシャッターを切った。
...
Categoría: Archivo
Visto: 1687
An der diesjährigen Obsession – Fetishparty in Hamburg gab es eine dezent im hinteren Teil der Location eingerichtete Fesselecke von She-bari.com und Dragonrope. Dort konnte man und frau sich bei Wunsch gerne fesseln lassen und sich dabei selbst einmal in die Seile begeben um dieses Gefühl der Geborgenheit einmal ganz anders und voller Vertrauen geniessen [...]
Categoría: Archivo
Visto: 2831
縛られた体に、蝋燭を垂らされて真っ赤に染まる体を見ると興奮します。
実生活で行うにしてはかなりハードルが高いと思われるプレイ
Categoría: Archivo
Visto: 1262
先日は66回目の『縄処 龍月斬』でした。
今回も遠くは名古屋からの方も含め、多くの方にご参加頂けました。
...
Categoría: Archivo
Visto: 1342
緊縛師 海月くらげブログ 【11.8.5 OMEGAnight vol.7】PART1
Categoría: Archivo
Visto: 2447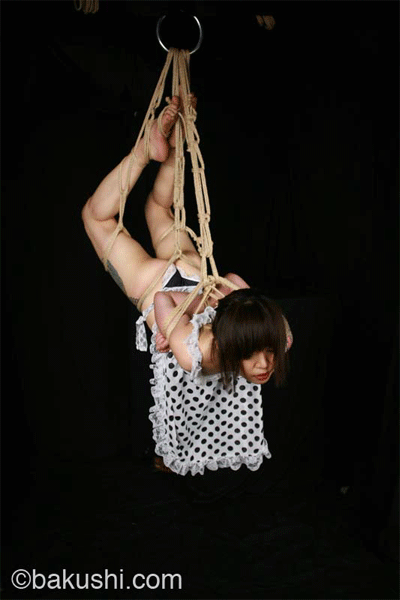 The gyaku-ebi-zuri, aka face-down suspension, aka Japanese hogtie suspension, aka blablabla is a strange animal. On the one hand, everybody is doing it. And if you reside in metabolic areas where fast food is the daily diet, this tie usually results in a sack-of-potatoes suspension.
On the other hand, if you choose and train your models well, it may — on occasion — result in something graceful and beautiful to look at.
Categoría: Archivo
Visto: 1079
..... a simple rope practitioner .... a student of the art of rope
Categoría: Archivo
Visto: 1367
just took a little break but back with lots of new pics, show dates and beautifully updated website so i know you'll forgive me for being such a lazy girl :)
Categoría: Archivo
Visto: 2464
John Willie (real name John Alexander Scott Coutts) has been described as "the Rembrandt of pulp" and is still admired today for his artistry and his place in history as one of the pioneers of fetish art in the Western world.
Categoría: Archivo
Visto: 1588
"Night School"
These lessons cover from beginner to advanced level and are available to limited numbers of students. Advance registration is required.
Learn kinbaku from the expert himself: ARISUE Go! From the very first lesson you can learn the basics of suspension.
English or Japanese speakers are welcome, as are singles with no partner and participants who own no ropes.
Furthemore, students can purchase all the merchandise on JUGOYA, with the exception of our special maintenance wax and books, at 20% off the regular price. This ensures the lowest price on JUGOYA products!
Please let us know in advance if you would like to purchase something at the class.
Please contact us for reservations.
*Due to the limited numbers of classes, we may not be able to accept your reservation
Date:
Basically every Saturday
20:00-23:00
*Check "News" in this website for exact dates.
Place:
Roppongi, Tokyo
Charge: (per 3-hour lesson)
10,000yen/person
15,000yen/couple
**Above price apply both to students to learn kinbaku and models who only want to be tied up.
Categoría: Archivo
Visto: 1150
Tokyo Kinky – Sex and Erotic in Japan » Kinky Halloween Costume Cosplay Sale!
Categoría: Archivo
Visto: 3230
今日は映画「花と蛇3」のキャメラテストの日。 前2作の「花と蛇」は日活撮影所がメインスタジオでしたが、今回は東映大泉撮影所。三寒四温とは申しますが、寒風吹きすさぶ中、縄を片手に行ってまいりました。 今回の主演は小向美奈子さん。 巨乳やらスライム乳やらで超有名であります。 前回2作は杉本彩さん...
Categoría: Archivo
Visto: 1531
I never expected to say this, but for the moment I've had enough of travelling.  We've been travelling all over Europe the past two months (haven't blogged about all of it) and no matter how much fun, work just keeps pilling up. So, there's one more big event we will travel to, in Bruxelles, the Fetish and BDSM Festival where we will be present with workshops and shows. But that's for later to tell you all about it.

Categoría: Archivo
Visto: 1776
pic:yasuji watanabe model:ayumi fancy work:chie fukao cooperated by Lamp Harajuku
pic:
yasuji watanabe
model:ayumi
fancy work:
chie fukao
cooperated by
Lamp Harajuku
Categoría: Archivo
Visto: 2624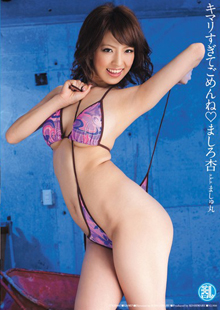 web sniper's special AV review.
WEB スナイパーAVレビュー!