Categoría: Archivo
Visto: 1881
we love this image …
Categoría: Archivo
Visto: 1792
Like a damned cherry tree
She was a fearsome little thing, could not be more than 5ft tall in heels, a pixie I called her. A fearsome, fiery lil pixie, and she wanted to try everything. Laying there, naked and bound open, I could not help but feel like a kid in a candy store. I was not about to pop her SM "cherry", "I'm pick you like a g
...
Leer más: ...and the strangest things seem, suddenly routine - 2012-01-11-15-10-48
Categoría: Archivo
Visto: 2163
On Saturday, August 13th, I had the pleasure to witness a private live show by Nawashi Kanna. 縄師 神凪The location was a nice and cozy space, that allowed for a very close look and feel of the whole experience.
It was going to be a pretty long live show, 90min and after everybody had settled down on their spots on the floor, Kanna-sensei started the...
Categoría: Archivo
Visto: 3010
毎週月曜日更新!
やんごとなき事情から町内会のスケベ親父たちに「飼われる」ことになった、薄幸の微乳美少女。彼女はどんな体験を噛み締めなければならなかったのか――。羞恥の鉄人・小林電人と気鋭のイラストレーター・浦野つかさが満を持して放つ官能ロリータ・ファンタジー!...
Categoría: Archivo
Visto: 1548
29日の街は仮装でいっぱいでしたねぇ

それ仮装?!ってやつの方が飴ちゃん的にツボです。
さてバロックお隣、ホラーダイニングのトリックさんの大ハロウィンパーチーも昨日ありましたが、
飴ちゃんは、知り合いのスタイリストさんのハロウィンパーチーに行きましたのん。
おねぇなヘアメイクさんに飴ちゃんの仮装は好評でしたw


Categoría: Archivo
Visto: 905
The Peer Rope workshop concept started in America where people met up to practice rope together. There's no specific format, turn up, do rope, share rope knowledge, have fun.
Categoría: Archivo
Visto: 2587
12月6日(月)は素子ちゃん&有栖川怜奈さんのバースディです。恒例の無礼講???是非お立ち寄り下さいませ。(特別なイベントチャージは不要です。)12月11日(土)は「EMPIRE CABARET」今月のギャラリーである【Carrie Empire(キャリー・エンパイア)】さんの作品に乗せて、22時よりバーレスクのショーがあります。バーレスクとはストリップの大元となったセクシーなダンス。素敵な週末をご一緒しましょう。こちらも特別なチャ
Categoría: Archivo
Visto: 2627
From time to time awards are rewarded, even to us (go figure! :)). The last award, the bondage award for best rigger of 2009, we received this year has been placed on the site. You can see it here on our home page
Below it is an easy link to the other awards we have received over the years
Enjoy,
Bob
Categoría: Archivo
Visto: 4140
Avance de las fotos que hice durante la celebración del
Bondage Picnic
en Asturias. En los próximos días, más fotos y el relato del evento
Categoría: Archivo
Visto: 1614
Being too Tolerant
With the increase and interest in rope bondage, we are seeing an increase in the amount of accidents and nerve damages. I think this is mostly because riggers are not trying well and not taking care or knowledge of placement on the individual they are tying.
It is shocking the amount of people who take nerve injury as a standard
...
Categoría: Archivo
Visto: 2839
Dear friends, we invite you to KinbaCon !
KinbaCon
- is the first European Convention,
dedicated exclusively
to the Japanese art of erotic bondage -
kinbaku
.
In some countries this art is more known under the name «shibari».
The Convention has the following main objectives:
To gather those, who are really interested in erotic bondage in Japanese style.
To show the various bondage techniques used by different rope artists.
To give the opportunity to learn bondage techniques or to to raise the skill level for those, who are interested in this.
To show a unique beauty of the art of kinbaku.
The Convention will be held throughout two days,
on 23-24 May
, in one of the most beautiful cities of Europe -
Lviv
.
The first day -
performances of masters
from the different countries:
Japan,
France,
Russia,
Ukraine.
The second day -
lessons
, which will be conducted by specially invited kinbakushi from Japan -
Arisue Go
.
During the Convention will be selling the Japanese rope, tutorial books and DVD's.
We are waiting for all, who are not indifferent to the Japanese art of erotic bondage.
Come to us, let's enjoy the beauty of kinbaku together!
Details, tickets and lots of other useful information on the official website of KinbaCon -
http://kinbacon.org/
Categoría: Archivo
Visto: 3890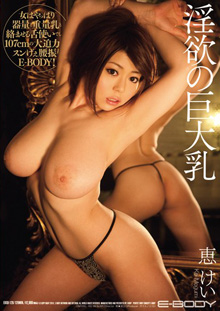 WEB SNIPER's special AV review.
WEB スナイパーAVレビュー!
誘惑するのか、されるのか。その巨大乳を見て心を動かされない男はいないはず。バスト107センチを誇る恵けいが、次から次へと男を変えて濃厚ファックを繰り広げるE-BODYの王道的ダイナマイト作品!!
Categoría: Archivo
Visto: 1612
「絆」 Koharu-028
Koharu高画質写真先行公開中!!!
Koharuさんのフェチな写真 →
Prelude-N Koharu version
Koharuさん、タイトル写真含め29枚目です。
ひと月ほど先の話ですが、10月3日に開催される「第8回 お尻祭り」に参加します。
「お尻祭り」とは、ブログやTwitterなどでお尻の写真をアップして、「ネットをお尻だらけにしましょう♪」というお祭りです。
お尻の写真であればなんでもいいわけではなく、
・参加者(および被写体)が成人である事
・オリジナルの写真である事
・局部無修正などの画像は参加NG
が主な条件になります。
(ネットでの拾い物画像での参加は認められません)
お尻の写真であれば、男性のお尻写真での参加もOKですが、ふつうは女性のお尻ですよねw。
(
...
Categoría: Archivo
Visto: 2017
my scrappy doodle blueprint below and konomi's finished doll above s/he's in need of a name …? related posts/pix: bagsy the golly victimisation complex baby art fan : addendum neko nurse trevor brown x hippie coco collaboration 2001