Categoría: Archivo
Visto: 1521
the one on the bottom just received as a birthday present : ) related posts
Categoría: Archivo
Visto: 1934
毎週土曜日更新!

onanistic pacifism by "maestro"Endo Yusa.

『Pure』

著者=小森純

ISBN10:4758411484

定価:1200円

発売:2010年1月8日

出版社:

角川春樹事務所
↑マエストロが最近気になってしょうがない読モ出身タレント小森純。40年近く生きてきましたが、こんなに年がら年中鼻の穴を開いている女の子は初めて見ました。繁華街でギャルに出くわすとビビって思わず道を譲ってしまう私ですが、彼女がテレビに出てるとつい見入ってしまいます。もしかしてファンなのか。

Categoría: Archivo
Visto: 3348
Taller Intensivo con el que Mark Yu presenta la teoría, ideas y técnicas que conforman el Método Yu
Fecha: 2 de Octubre . Todo el Día
Lugar: Nawakai Gijón (Local La Munster en Gijón Asturias)
Nº Máximo de Participantes 8 parejas
Importe (estimado) 100 € por pareja. El importe indicado es una estimación, puede variar por cuestiones
...
Categoría: Archivo
Visto: 2001
i bought the anatomy version also, needless t'say - tho i think the the prototype of that one was much nicer with the desaturated and mottled colours - she's 15cm big - somewhat overpriced really, but kitty never goes out of fashion - oh, and you must supply your own pencil obitsu doll - ideally i'd [...]
Categoría: Archivo
Visto: 1833
メリークリスマス!!



...
Categoría: Archivo
Visto: 2526
PLEASE FORWARD TO PEOPLE WHO MIGHT BE INTERESTED
_______________________________________________________________________
1) New at www.dasniyasommer.de
→ Bilder: London Festival of Japanese Rope Art 2010
→ Bilder: Workshop Group- Brussels 2010
IMAGE BY PATRICK SIBONI
2) Next Weekend Workshop on October 1.,2.,3. 2010
For beginners and for those who want to train. Costs are
100 Euro or by arrangement for only one day / students / low income earners
Day 1: 18- 22 h Yoga and Bondage at Heilehaus
Day 2 & 3: 16- 20 h: Rope Techniques at Buffett- Queer Art Studio
For more information please email me or check on the site.
3) Happyness! We will continue the Yoga and Bondage combination class from
next Friday on, the following dates for Sep/ Oct will be:
24.9.
1.10.
22.10.
09.10.
(not on October 8.und 15.!!)
Costs: 15 Euro per class
Please bring costumes, Yoga suits and snacks ( we don't have a kitchen in the studio )
Locations:
Buffett- Queer Art Studio
Schlesische Straße 38
2nd backyard: 'Mühlengebäude'
First Floor
10997 Berlin Kreuzberg
HeileHaus
Waldemarstr.36
HH / 2. OG
10999 Berlin - Kreuzberg
Categoría: Archivo
Visto: 2513
さらにさらに、今夜はクリップからのキャプチャ画像もお届けします。
Categoría: Archivo
Visto: 1600
Kinoko Hajime: 紅天狗 – Red Tengu (2014)
...
Categoría: Archivo
Visto: 1838
パンツの花園 ヌード写真 ☆Gallery109 フェチNAVI エロ尻クエスト  セクシークイーン♪  ヒップアタッカー  エロ過ぎ姉さん 
Categoría: Archivo
Visto: 3701
私、A4のクリアファイルを2冊持っております。中味はA4ルーズリーフに3~4ずつ貼り込まれた薄緑色のスクラップブックです。うち1冊には、70頁に掲載した梨花嬢のヘア写真などが入っております。他に、このブログではお見せ出来ないような写真もずいぶんあります。
Categoría: Archivo
Visto: 4691
In this film one can find his/her own perversion.
It is a real catalogue running from the mildest bondage
to suggested strongly forbidden deviancies.
Up to us to let our mind wander freely.
Categoría: Archivo
Visto: 1366
model : Anthrazit
080 images available on captiveculture.com
first photo session with Anthrazit : alternative model addicted to latex … another french girl discovering the world of Captive Culture :)
it's always nice to shoot a model for the first time, especially when she's nice, skilled and cool. Anthrazit is modeling for years...
Categoría: Archivo
Visto: 1931
In der aktuellen Ausgabe von 'Yoga - Aktuell' Juni/Juli 2010 gibt es ein schön bebildertes Interview zum Thema Yoga & Shibari. Matthias Tietke hat mich dazu das letzte halbe Jahr interviewed und Mali Lazell hat uns beim Experimentieren fotografiert. Das Heft kostet 7,50 Euro und gibt einen bunten Überblick über die verschiedenen Perspektiven auf Yoga.
The current issue of 'Yoga - Aktuell' June/July 2010 has published a prettily illustrated interview on Yoga & Bondage. Mathias Tietke conducted the interview and Mali Lazell photographed us experimenting with ropes. The magazine costs 7,50 Euro and gives a broad overview of the multifaceted perspectives on Yoga.
Categoría: Archivo
Visto: 974
Grupo para el estudio y práctica del shibari-kinbaku en la ciudad de Gijón
Categoría: Archivo
Visto: 2229
Hoy salí a buscar localizaciones exteriores para una sesión de fotos y cuerda. Generalmente detesto trabajar en exteriores, pero últimamente empiezo a disfrutar con eso de atar al aire libre. Mientras buscaba, me paré a descansar en un área recreativa cuando me llamó la atención algo que se movía entre las ramas de un árbol. Me fijé y eran una pareja de búhos (o algún ave similar), estuve un buen rato intentando sacarles una foto, cada vez que me acercaba ellos cambiaban de árbol, pero al final logré algunas instantáneas bastante interesantes
Categoría: Archivo
Visto: 1986
View of eastern Kobe from Mount Suwa (諏訪山) during the late 1870s, early 1880s. The foreign settlement is located on the coast just out of the frame on the right.
Categoría: Archivo
Visto: 1276
ヨーロッパの人達もみんな縄に興味あるみたいですねぇ。

Categoría: Archivo
Visto: 1517
Espectaculo celebrado el 24 de Enero de 2015 en el estudio MK 「MKスタジオ(大久保)」
Modelo: NaoNagasawa
Atadora: 「蓬莱かすみ」 Kasumi Hourai
Categoría: Archivo
Visto: 1688
Photographers' preview of Rope::Burn. Two (or more) professional bondage models in a live shoot, with real action, and real pain. May 2 (Sunday) 7:30 load-in, 8:00 action $80 http://www.brownpapertickets.com/event/109045 For more info, see http://tiedoutwest.com/photo-faq/
Categoría: Archivo
Visto: 1582
It's been a few months that I wrote something. Luckily (for me) that does not mean we've been sitting still and a doing nothing, au contraire, but more on that soon.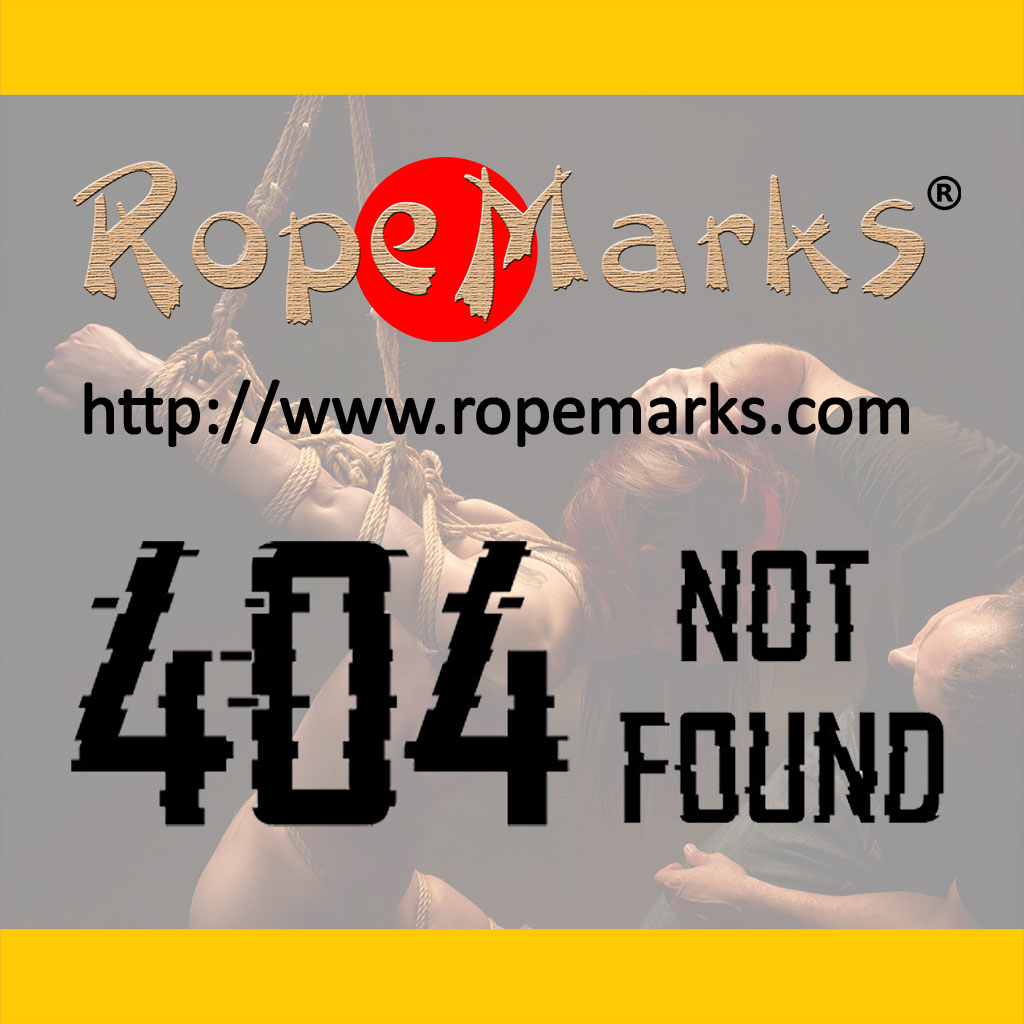 Now, we have a new update online on Club RopeMarks, one that makes us very happy. Together with Miss Mirjana we tributed the late and great Betty Page.
When Mirjana brought up the idea of a Betty Page shoot, doing a tribute was quickly decided. Although our main focus is Japanese style bondage (shibari, kinbaku) we also have great affinity with vintage style bondage.
In this update you see Chantal and Mirjana in vintage girl-girl, stocking and shoe fetish and you see Chantal tying up Mirjana, gagging her and finally spank her butt. All vintage, Betty Page, style.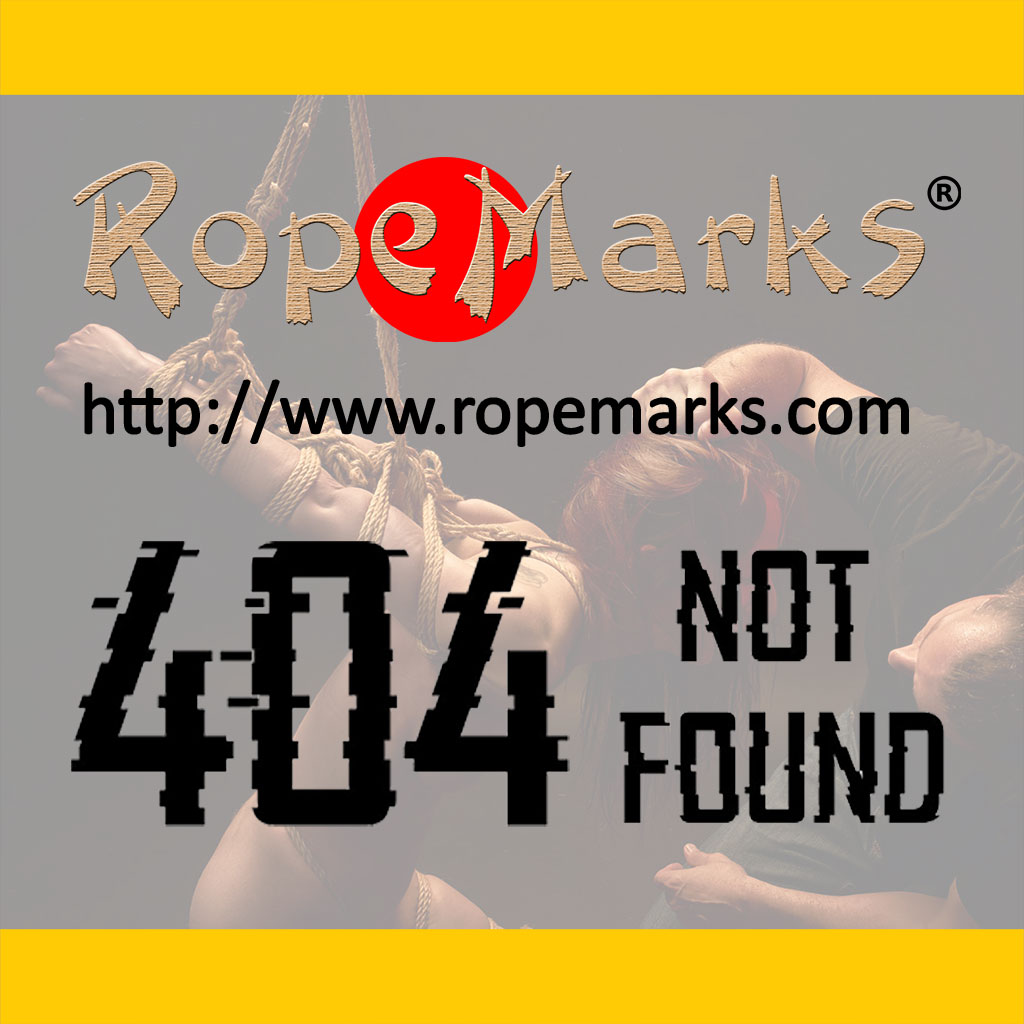 We really love what we do and it shows, we have some very funny bloopers and fun situations from the shoot after the video, keep watching!
The Links: