Categoría: Archivo
Visto: 2770
Nota do tradutor: Esta entrevista foi traduzida do site www.tokyobound.com com autorização dos responsáveis pelo site.  A tradução foi realizada por Senhor Carlos, Revisão por Sørg e myä.  Nós do Shibari Dojo Brasil, esperamos que vocês apreciem ler esta tradução tanto quanto 
Leer más: Entrevista com o Mestre de shibari Osada Steve (長田スティーブ)
Categoría: Archivo
Visto: 1875
The day is March 30. The place is Rome. Wykd Dave and Wildties teaching and performing in the eternal city!
The day is March 30. The place is Rome. Wykd Dave and Wildties teaching and performing in the eternal city!
As our followers know well, Kinbaku LuXuria is not much active in Italy (Wildties native country) for a number of different reasons. Still many of the Italian rope lovers often ask us to make some event in Italy.
We decided to do something great, not only having our team perfom and teach, but by inviting a prestigious international guest. The choice was very easy… who better than Wykd Dave?
It is well known that Dave has been and still is one of Wildties greatest source of inspiration. He is the one who radically changed the approach Wildties had to bondage. Beside this Dave is an outstanding performer, together with his beautiful partner Clover, he has held shows all over the world extasiating his pubblic. Watching this couple perform is amazing, their connection is unbeatable, their comunication through rope is something that leaves breathless.
Dave is also a suberb teacher and a real expert in Japanese Bondage technique. Also Clover is a great rope bottom educator.
Kinbaku LuXuria has the great pleasure to present this event that will see Wykd Dave and Wildties teach together in a full day workshop. The event will include a lecture for rope bottoms by Clover and Redsabbath, free time for rope practice and play, and two Japanese Bondage shows.
This is the event link on facebook: http://www.facebook.com/events/445319082202952/
and this on Fetlife: https://fetlife.com/events/153876
Also do not forget to check Dave's website http://rope-topia.com/ and Clover's blog http://kinkyclover.com/
Don't miss this event, it's going to be amazing!!!!
Authors: wildtieskinbaku
Categoría: Archivo
Visto: 1988

A confusão envolvendo Adriano, vários outros jogadores do Flamengo, traficantes e a namorada do atacante na quinta-feira, em uma perigosa favela do Rio, foi muito mais grave do que se imagina.


Ao participar de um baile funk com companheiros da Gávea, entre eles Vagner Loves, Bruno e Álvaro, Adriano foi flagrado pela namorada Joana, que chegou ao local muito nervosa. Ela começou quebrar os carros dos outros jogadores e na hora em que ia fazer o mesmo com o automóvel de Bruno, foi xingada pelo goleiro.

Adriano, então, entrou na confusão, pediu que ela parasse e levou uns socos. Em seguida, como diz uma reportagem do site do jornal Extra, do Rio, o jogador teria pedido que os traficantes amarrassem Joana em uma árvore até o amanhecer caso ela não se acalmasse.

Fetiche?


Nana Gouvêa, resolveu entrar no assunto e pediu para ser "amarrada" pelo Imperador. Claro que somente se for com "jeitinho", como a mesma disse em entrevista ao jornal carioca "EXTRA".

A desinibida Nana Gouvêa mandou um recado ao atacante do Flamengo Adriano, que na última quinta-feira, após sair no tapa com a namorada Joana Machado em pleno Morro da Chatuba, na Penha, teria mandado traficantes amarrarem a loura numa árvore até o amanhecer, caso ela se recusasse a deixar a favela, segundo boatos que correram a cidade.

"Que coisa horrível foi aquela? Acho que, entre homem e mulher, quando o assunto é sexo, vale tudo, menos violência e falta de respeito. Não há briga ou discussão que justifique uma atitude dessas", disse Nana.

A convite do "Expresso", a modelo topou posar amarrada a uma árvore em plena Floresta da Tijuca, onde chamou a atenção de dezenas de fãs.
Nana Gouvêa

"Nunca fui amarrada nem entre quatro paredes. Juro! Não é muito a minha praia. Gosto de ter as mãos livres pra brincar bastante. Mas não me recusaria, se meu namorado pedisse com jeitinho. Pode me amarrar, mas com carinho", disse Nana.

No fim do ensaio, que durou cerca de quatro horas e custou à deliciosa modelo muitas picadas de mosquito, Nana se empolgou com as novas posições que aprendeu e, imobilizada no tronco, brincou:

"Já estou começando a mudar de ideia. Acho que vou propor ao meu namorado para a gente dar um passeio aqui na Floresta da Tijuca qualquer dia desses". Que o Imperador se inspire!
Leer más: Adriano do Flamengo mandou traficante amarrar namorada em árvore.
Categoría: Archivo
Visto: 3021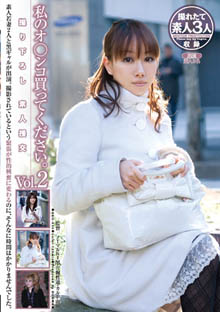 web sniper's special AV review.
WEB スナイパーAVレビュー!
Categoría: Archivo
Visto: 1511
愛子さんと某SMバーのオーナー(=王様)は、店の創業以前からの知り合いとのこと。
いつも店に行くと我家のように、好き放題に振舞う愛子さんです。
スポンサーサイト FC2コンテンツマーケット
Categoría: Archivo
Visto: 2382
The following is an interview with Akechi Denki (明智伝鬼). It was conducted by Osada Steve (長田スティーブ) back in July, 2005, two weeks before the grandmaster passed away.
The interview was published in SM Sniper magazine (now defunct), in FetishJapan magazine (Osada Steve's own publication), as well as in a number of foreign media.
Categoría: Archivo
Visto: 2597
10/9 (Sat) Private Photo Session in Shinjuku 10/9 (Sat) 撮影会受付開始!新宿御苑ニュースプロモーション Reservation Required Special [...]
Categoría: Archivo
Visto: 1627
Happy Holidays from all of us at Pink Eiga! Thank you all for your support this year.
Categoría: Archivo
Visto: 2419
Categoría: Archivo
Visto: 2991
16. Mai 2011
nachdem  die letzten Tage vor der Boundcon einiges an Überraschungen bot, kann ich sagen, dass die Boundcon dieses Jahr so manchesmal so schöne wie intensive Gegenstücke bot um die Anstrengungen und  (auch) schmerzenden Hände und Unterarmen nach den vielen schönen fesselnden Momenten vergessen zu machen.
FREITAG
Die Anreise bei schönstem ...
Categoría: Archivo
Visto: 2078
暑いです。 毎週毎週、同じ言葉ですが・・・・・暑いですね うっかり冷房を効かせたままで寝てしまうと、とたんに体調を崩してしまいます。部屋のエアコンを止めて扇風機だけで我慢していますが熱が身体の中にこもりそうで・・・これまた体調がおかしく・・・悪循環ですね^^; 今週はゆきさんの新しいシリーズとして 「囚われた盗賊」からビデオキャプチャー画像をお届けします。
Categoría: Archivo
Visto: 2287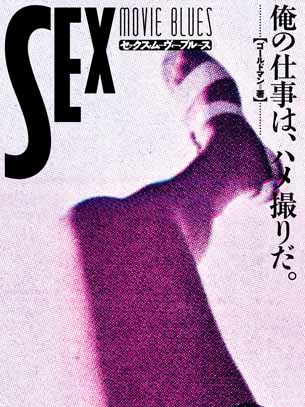 新連載 異端のAV監督・ゴールドマンが放つ衝撃の告白小説 毎週日曜日更新!
Autobiographical novel by Goldman [SEX・MOVIE・BLUES]
Categoría: Archivo
Visto: 1427
最近、電子書籍にハマっております。澪です。沢山の本を手軽に買えて、持ち運べる電子書籍は本当に便利で本の重さに負けて、億劫になってた読書欲が、また、フツフツと復活...
Categoría: Archivo
Visto: 2366
Categoría: Archivo
Visto: 4497
みなさん、こんばんは。 土曜日の夜遅くになってしまいましたが、今週の更新画像をお届けします。 ゆきさんがデニムのミニスカ トとブーツ姿で縛られ、猿轡されたシーンです。
Categoría: Archivo
Visto: 1899
hemos movido este artículo a la nueva web KINBAKU.ES [enlace ]
Categoría: Archivo
Visto: 1921
2011/12/10 (土曜日)@Trump Room
Trump Room
東京都渋谷区神南1-12-14
Categoría: Archivo
Visto: 2801
pic:yasuji watanabe fancy work:chie fukao cooperated by Lamp Harajuku 先日紹介した手芸作家、深尾知恵さんの個展が終了。 彼女の作品のユーモア、そして心地良い違和感が面白いと思って、写真作品を制作することになりました。 ということで、今回はLamp Ha...
Categoría: Archivo
Visto: 1392
右を行けば良いのか?左を行くのか?
はたまた 麓に戻るのか?
此処だって 充分眺望が良いし
傍には天使さえいる。
目の前には そそり立つ 一枚岩
もう 随分長く 眺めている。幾人の先人が越えて行ったのだろう?