Categoría: Archivo
Visto: 1470
Baltimore Play House (2012)
Back in 2012 we had the great pleasure of staying with Hammer, Roxy and Lochai in Baltimore after that year's Shibaricon.
While this is something of a late blog I wanted to catch up some of the writings I always meant to do while I have the chance.
We really enjoyed Baltimore and rarely for us had a chance to wonder around
Categoría: Archivo
Visto: 3689
こないだイタリアのTV局の取材を受けました!はやり外国の方は、日本の文化に大変興味があるようですね。縛りと僕のやってるBARの雰囲気を動画と写真に収めていきました。クルー達↓このテレビ局もイタリアの超メジャーなところみたいです。緊縛なんか写していいの??(笑)イタリアのテレビ局↓Distribution channel あとこないだ歌舞伎を見に行きました。そこで20代のフランス人2人と出会いました。「歌舞伎楽しかったで
Categoría: Archivo
Visto: 5040
(画像をクリックすると大きなサイズでご覧いただけます★)久々のおっぱいアップ画像です(//∇//)先日UPしました自縛【自縛手順 Vol.3 胸縄編】 へのコメントありがとうございます ご意見・ご質問の他に、次回作のご要望まで頂いたりして本当に・・・嬉しいです (๑→ܫ←)ノ♫♬  続編の【股縄編】ですが現在、多忙の為、なかなか編集の時間がとれない状況です。少しお時間をいただくこととなり
Categoría: Archivo
Visto: 1895
Brought to you by MauiKink.com, today's Ropecast is all about how the body can better work with rope. Voron, massage therapist & kinky grappler, shares insights into just how our bodies get pervy.
The Par-Q Questionnaire or in PDF format.
Group Exercise Certification
Part One of the "Scalene Massage" Video
...
Categoría: Archivo
Visto: 1156
Grupo para el estudio y práctica del shibari-kinbaku en la ciudad de Gijón
Categoría: Archivo
Visto: 1289
eine traumhafte Party mitten in einer Botanikanlage in München noch fehlen mir die Worte um zu beschreiben.. dennoch ein ganz zauberhafter Abend mit lieben Gästen, neuen Inspirationen und dank der Organisation des SRD-Teams ein rundum gelungener Anlass.. Einen lieben Dank auch unserer Begleitung, der flinkseiligen Kenyade mit Fesselpartnerin J...
Categoría: Archivo
Visto: 2887
若菜亜衣「杉浦則夫緊縛桟敷」にて掲載開始。
前回は女学生の設定でお願いした、緊縛撮影は初めてでしたので表情をひきだすのに苦労した、もともと亜衣の顔立は苦悶とか妖艶さを求める顔立ちではなく素朴な可愛らしさを写しこむのがいい、たまたま前回の撮影で緊縛が本当に痛かったのか、まぶたをはらして大粒の涙を流した可憐さをもういちど撮ってみようとシーズンに合わせて卒業式の設定にした。
私たちの若い頃は卒業式の装いは矢絣にはかまとハイカットの靴というのが一般的でしたが今はずいぶんと華やかになった、それを亜衣に着せてみると可愛い顔立ちにぱっと花が咲いたようによく似合った。亜衣自身来年には本当の卒業式でこんな衣装を着て参列するのだろう。 
涙とよだれと鼻水がなぜか苦悶の表情と同じように重要な表現になっている、前に...
Categoría: Archivo
Visto: 1964
went to kenichi murata's exhibition in jimbocho - and bought some "eropon" figures in akihabara
Categoría: Archivo
Visto: 4092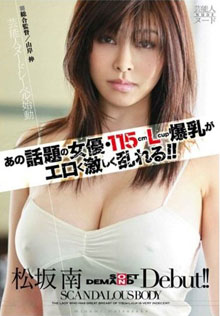 web sniper's special AV review. WEB スナイパーAVレビュー!
Categoría: Archivo
Visto: 1830
NawaPedia is an online encyclopedia of Japanese bondage and related kinky activities. It is the English sister site of SMpedia which is in Japanese. The founder of SMpedia also set up NawaPedia in order to get this hard-to-come-by information out to a much larger audience. I took it upon myself to help out with this project so I set up a Group at FetLife called NawaPedia Fan. There is a lot of gre
Categoría: Archivo
Visto: 1789
my crappy old nikon takes an increasingly delight in telling me, after almost every single photo i take, that's it's out-of-focus, and asking if i want to keep or trash it - so i'm trashing the camera and bought myself a nice new canon powershot s90 which can actually manage to take photos that are [...]
Categoría: Archivo
Visto: 2082
Hace unos meses, tuvo lugar la última BiBo en Granada.
Como siempre, nos sentimos fenomenal.
Las anfitrionas, Milady Selene y DitaBiTesse, estuvieron magníficas.
Fue una reunión llena de buen philing y además... muy, muy, muy divertida.
Jugamos, hablamos, nos reimos y sin darme cuenta...
Categoría: Archivo
Visto: 2103
und zieht niemals spurlos an uns vorbei. Doch kann man sagen, das sie zu oft zum Glück nicht an uns zehrt oder uns gar verzehrt. Gut, manchmal kommt es einem so vor, doch dann gibt es Momente oder auch ganz Zeitbaschnitt, in denen man zu sich selber findet und bestimmte Situationen im eigenen Leben Revue [...]
Categoría: Archivo
Visto: 1951
Vampyre II est également en chronique sur l'excellent site
Vampirisme
, à visiter sans plus tarder !
Categoría: Archivo
Visto: 1699
Перевод на русский:
Александра Mortana Дудакова (
mortanafidler
)
Дита фон Тугая Шнуровка
О, тугую шнуровку я стала любить ещё больше, после всех этих мифов! Я никогда не стремилась иметь самую узкую талию на свете, но мне нравятся соревнования в утяжке. Мне нравятся эти экстримальные женственные формы, которые получаются в результате. Мне нравится чувство дисциплины, когда я в корсете. Больше всего мне нравится его снимать. Иногда корсет меня ранит – от шнура на спине появились маленькие шрамы – но это того стоит. Как любой вид бондажа (связывания), туго зашнурованный корсет не может быть удобным в нормальном понимании этого слова, но он очень бодрит.
читать книгу дальше.. →
Leer más: Fetish → Перевод книги Burlesque/Fetish and the Art of the Teese, часть 8
Categoría: Archivo
Visto: 2854
Inbekawori photo series,"An annual event of Nippon".