Categoría: Archivo
Visto: 2417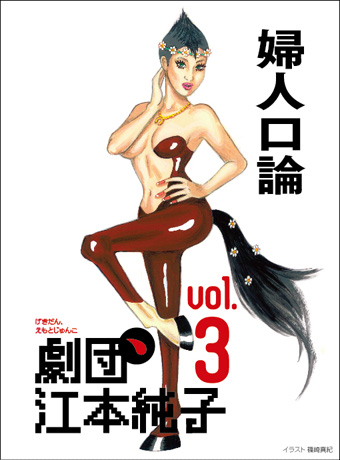 2010.07.15 Thu -07.25 Sun at Tokyo Metropolitan Art Space
7月15日(金)〜7月25日(日)
Categoría: Archivo
Visto: 1892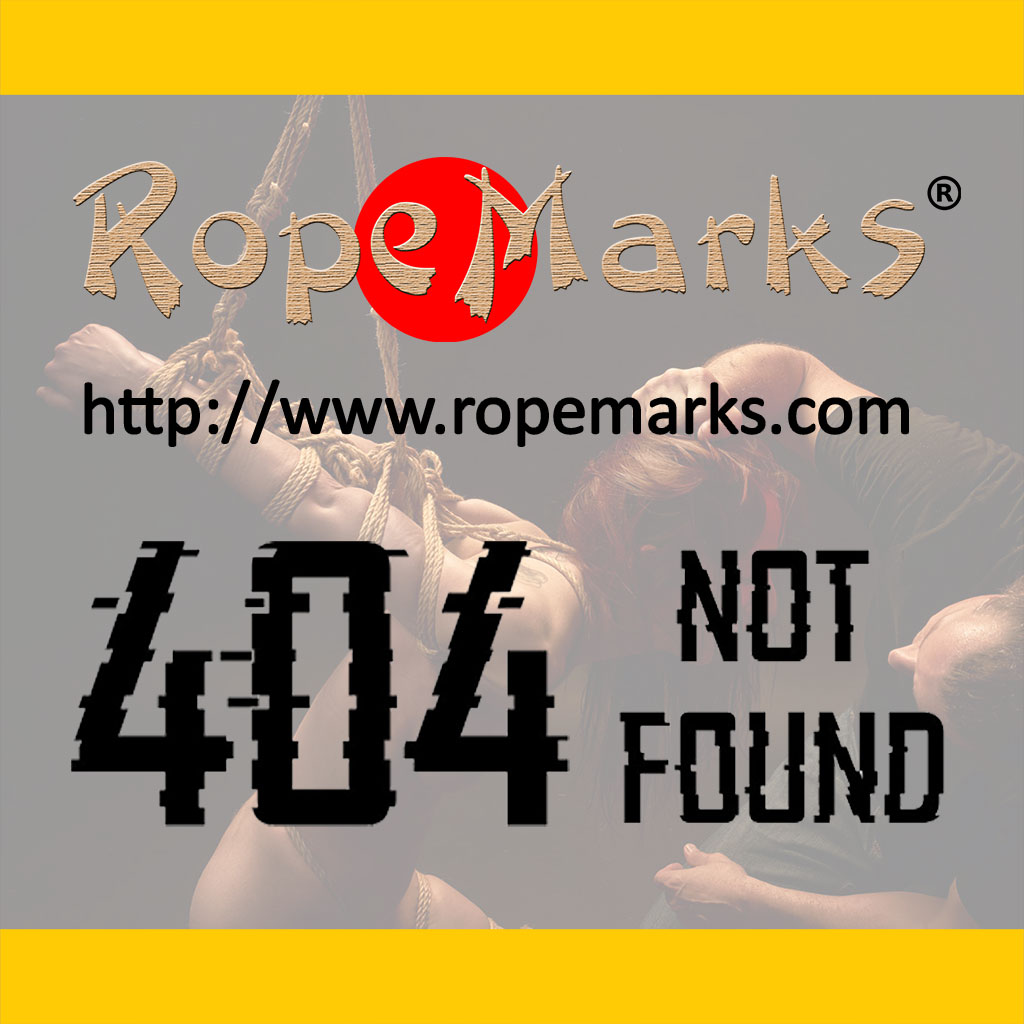 Simply a set of beautiful images by Guldor of Chantal suspended under the stairs. Nuff said, go look!
The Links
Club Update - Suspended under the stairs
Categoría: Archivo
Visto: 2125
Categoría: Archivo
Visto: 1431
THE LEGEND BEGINS!
This prequel to the pink cult hit S&M Hunter tells the origin story of how an average salary man became the world's first S&M superhero! How did he lose his eye? Why is bad girl Meg chasing him in the first place? And why did Maria become a masochist?
Long out of print and hungered for by Pink Eiga fans the world...
Categoría: Archivo
Visto: 2351
文、圖/陳韋臻 破報復刊610期   2004年皮繩愉虐幫(BDSM)甫成立時,各方菁英盡出卡進台北同志大遊行,遊行結束在西門町紅樓後,大夥兒溜進咖啡廳吃飯交誼,手工皮鞭在數十人手中傳來傳去,新手輪番試鞭,「鞭子出去不只要夠響亮,高明的還要在空中挺成一直線」……隨後某次中央酷兒社課規劃BDSM教學,皮繩的小林綠以華麗的手法開始在我下體編織繩縛,變成一套構造複雜的繩編小褲褲,小林綠指著某處繩隙解釋:「這個空間是為了放跳蛋方便所以特別留的…」弄得我臉紅心跳的瞬間,也對於繩縛的「專業性」與「功能性」佩服不已。   這些都是皮繩最開始在台灣嘗試與大眾接觸的情形,將其以往被貼上「變態」、「虐待」等污名的私領域實踐掀開,並行推廣理解SM「信
Categoría: Archivo
Visto: 2030
モデル:千代治
Categoría: Archivo
Visto: 6442
好きなSMビデオのシーンの三弾目

Categoría: Archivo
Visto: 5250
風邪引いちゃいました。昨日の夜から熱が39.7度。仕事もお休み。這ってでも来いって感じだけど這うことも出来ないっつーの。今は、ちょっと熱が下がり、キーボード叩いてます。被虐の女戦士4 復讐編インモラル天使 沢田ルミインモラル天使3 西尾美樹ということで、nawabiの好きなSMビデオのシーンを並べてみました第一弾。海外ドラマで、制作費やなんやらで困ったとき、回想シーンでお茶を濁すってやつです、はい(゜ー゜;Aアセ
Categoría: Archivo
Visto: 3112
お待たせいたしました! 心機一転、場所を新たに有末剛の緊縛教室「夜の学校」を開催いたします。 参加ご希望の方は 
Esta dirección de correo electrónico está siendo protegida contra los robots de spam. Necesita tener JavaScript habilitado para poder verlo.
まで。 場所の詳細は追ってお知らせいたします。 3月27日(土)17:30 - 20:00 新宿 *お時間がある方はこの...
Categoría: Archivo
Visto: 2644
Posted: 2010-04-06 10:29:16
Categoría: Archivo
Visto: 2375
Esinem (stritziboy) publicó un nuevo tema:
London Festival of Japanese Art/Rope Bondage 25-28 June

click here for breaking news: japaneseartropebondage.blogspot.com/

The London Festival of Art/Japanese Bondage will be totally unique. We are keen to promote kinbaku (aka shibari/Japanese rope bondage) as an artistic inspiration, a performance art in its own right and as a means of erotic communication, whilst sharing knowledge about it and its cultural context. So far I've contacted a body caster, a ceramic artist, artists and numerous photographers, who all feature Japanese style bondage; hojojutsu experts, an international cast of riggers, shiatsu masseurs, kimono tying and tea ceremony experts etc. It's very exciting, every person I speak to seems to know somebody who can offer a skill. We should have most of them confirmed soon. Apart from traditional style rope shows, there will be some interesting and unusual ones. We have been promised a blend of rope and bhutto, plus suspension meets Jackson Pollock for starters...

Tickets will go on sale soon but you will need to be quick as we are receiving international interest and we have limited capacity. Schedule so far:

• 25 June, 8pm - 12pm: Kinbaku Salon, an opportunity for photographers and artists to capture the amazing work of Nawashi Murakawa
• 26 June, 8pm - 12pm: An exhibition of Japanese bondage art, including the iconic Yoshitoshi woodblock print "The Lonely House on Adachi Moor", photography, ceramics and other mediums, plus bondage performances. A great opportunity to socialise and meet the stars of the event.
• 27 June, 12am - 6pm: A series of workshops and classes to enhance your bondage related skills, plus a rope free-for-all, with expert advice on hand, where you can tie or be tied.
• 27 June, 10pm - till late: The big rope party with an international cast of top rope performers throughout the night.
• 28 June, 2pm - 7pm: Presentations on tying skills, history of kinbaku and other fascinating subjects, plus market, shiatsu massages and lots more.
• 28 June, 7pm - 11pm: Film festival
Categoría: Archivo
Visto: 1974
Volvemos a actualizar el blog, tras una larga ausencia, para compartir las crónicas de los eventos más representativos que hemos celebrado últimamente en el Nido: la Toga Party y la Rocky Horror Time Warp Party. Dos fiestas muy diferentes pero con algo en común: la voluntad de disfrutar sin límites y  llevar a cabo fantasías [...]
Leer más: Don't dream it, be it… Toga Party / Rocky Horror Time Warp Party
Categoría: Archivo
Visto: 1767
A quickie, but a goodie:
Graydancer talks about some of the difficulties of trying to be an honest perv in a conservative media world, and the joys of seeing your work brought to life by others.

Midori's Rope Dojo is spanning coast to coast!
An entry from Eiskoenigen for the Twisted Monk Ropecast Giveaway: "choice selections from The Art of Rigging and The Elements and Practice of Rigging and Seamanship" (heh, I said "Seaman"...)
4/20 approaches, and you might want to take note!
Send your entries
for Twisted Monk Ropecast Giveaway: $50 towards anything you want, announced at the
Cleveland GRUE
and right here on this podcast...but NOWHERE else!
Leer más: Ropecast 3-16-10: Terms of Use, Rope Dojo, Knotty Nautical Naughtiness, and 4/20!
Categoría: Archivo
Visto: 1632
Graydancer reads listener mail from a Dutch Guy via
Fetlife.com,
then interviews Shibari Warrior at the Black Phoenix Dungeon. Also talk about events, about networking, and the triumph of our community over bigoted assholes.
Apologies for calling the dungeon "Dark Phoenix" - I was too much of an X-man fan in my youth, I guess.
Categoría: Archivo
Visto: 2759
еще фотки смотреть →
Categoría: Archivo
Visto: 1714
震災以来、久しぶりの撮影でしたので、テンションも少々高めでした。
モデルはお馴染みの菜月綾さん。
どんな作品になるかはお楽しみということで。
Categoría: Archivo
Visto: 2202
The film that has had more comebacks than Rocky Balboa is set for nationwide release in Japan on Saturday, Aug. 28.
Hana to Hebi 3
(
Flower and Snake 3
) will have its "roadshow" this summer and will star former gravure idol, Komukai Minako.
Categoría: Archivo
Visto: 1373
◎夏慕聰
轉載需標明作者、原連載網站及鏈結網址
§16.
待我們回到趴體現場,鳳女王什麼也沒說的,沒事發生隻手遮天的結束當日。晴朗的天空彷彿一下子便烏雲密佈,坐在辦公室裏的我看見玻璃窗外的氣象,只想著奇怪。趴體結束後,我再也預約不到鳳女王的時間,總管待我詢問三四五個時間碰壁後,很自然地掛了電話;問凰,她也不說怎麼回事,要我自己問鳳女王或總管。身體久未受虐一切都不對勁,癢的很,皮癢沒藥醫。
約不到鳳女王,凰女王也可以。凰一進我的辦公室,我不要臉的問她有沒有時間可以玩上一會。「我現在有狗可調,對你沒興趣了!」被拒絕有些不悅,我以為只要開口,凰就會願意的。
「是那個業務員嗎?」
「不是。」
「那是誰?」
「對你來說很重要嗎?跟你有什麼關係?」她擺起架子來,我瞬間被比了下去。在她面前愈來愈無法反抗。「你...