Categoría: Archivo
Visto: 1909
 次に江口淑子が17枚ほど見つかっていますのでご覧に入れます。
 実は5月末にはスキャンが出来ていたのですが、このページを更新するのが億劫になってまして・・・・他の写真に入れ上げておりますと奇クの写真の勘が鈍りまして。昔、江口嬢として分類したものの自信がなくなって参ります。雑誌を見て再確認しようにも、奇クは書棚の奥。手が着かないままお盆を迎えた次第です。
 今回、修整を試みますと、さすが70年頃の奇ク写真。スポッティング箇所が少なく17枚を3時間で終えました。写真屋さんのプリントで、ボッテリと硬調なのが欠点で、人物写真としては美しくないのですが、これを軟調に処理してもネムくなるだけです。スキャン時点で全ての階調を読み込むようにしていますので、興味のあるかたは試みてください。トーンカーブを椅子型に...
Categoría: Archivo
Visto: 2237
Related Posts
Categoría: Archivo
Visto: 4043
最近Facebookに入り浸っておりますが、其処で見たのがこの画像。なかなか迫力がありますね。クリアテープギャグのよいところは、口中の詰物の様子がよく見えるという点にあると思うのです。が、逆にいうと詰物が充実していないとあまり面白くない画像になってしまうという、制作者サイドには厳しい面もあるわけです。すなわち、誤魔化しが効かないというわけですね。口中にパンパンぎゅうぎゅう詰められた詰物に苦悶する表情が最高
Categoría: Archivo
Visto: 3843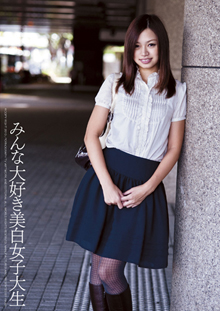 web sniper's special AV review.
WEB スナイパーAVレビュー!
サンプルムービー公開中!!
Categoría: Archivo
Visto: 1435
Categoría: Archivo
Visto: 2011
The world's greatest detective, Kuroda, is back and this time hired by a politician to find his estranged daughter. When the daughter is found dead, the mystery deepens. Meanwhile, Kuroda's assistant tries to stop her arranged marriage to a hick by shacking-up with a composer who writes symphonies on his calculator — when he's not [...]
Categoría: Archivo
Visto: 2050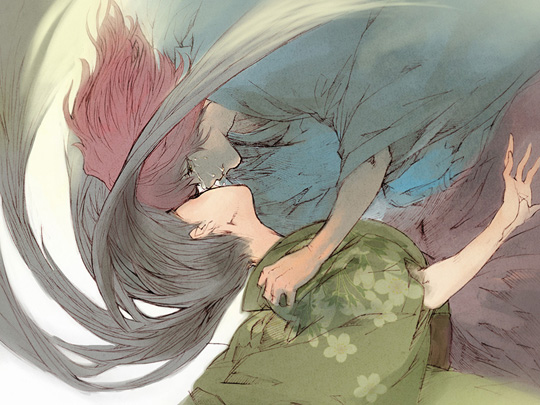 注目の大型官能小説連載 毎週木曜日更新!
ニュースタイル・平安エロティカル曼荼羅
Categoría: Archivo
Visto: 3104
2年ぶりの新宿ロフトプラスワンでのLIBIDO・・・・

10年ほど前、ここを明智先生に紹介して貰ってそれから
定期的にここでLIBIDOやって・・・・
Categoría: Archivo
Visto: 2632
I working on a hypothesis a hypothesis, which is based on simple physics. To what extent are standard shibari ties suitable for the heavier person? What we see mainly as our reference point of what is 'standard' is lithe young Japanese girls, who on average must weight about 110lbs/50kg (under 40kg if it is Ageha). The rope is around 5mm-6mm. This gives a contact patch 20mm-24mm wide, assuming that most suspension ties will incomporate wraps made of two turns of doubled rope, i.e. 4 x width. Admittedly, the length of the contact patch will vary due to the diameter of the body part tied.
Thus, in suspension, the forces (F) we are concerned with for nerve impingement etc. are width (CPW) x lenght of the contact patch bearing the load (say about 25% of the diameter of each arm in a T-K suspension) (CPW) x the subject's weight (SW). Thus, F=(CPW x CPL) x SW. If the weight of the sub doubles, F=(CPW x (CPL
x X
)) x (SW
x 2
), where X = the factor by which the length of the contact patch is increased by the longer contact area. To what extent will F increase in relation to SW? How much will the increase in CPL, due to larger body parts, mitigate his effect?
In simple terms, given the same number of suspension points and thickness of rope, how many extra wraps would be required to replicate the pressures on a standard Japanese model if yours is twice the weight? Clearly, if one keeps the points/wraps constant, the loads will increase with the weight of your sub. Thus, it is probably a mistake to do a standard two bands of two wraps on a 100kg model. It might be obvious but how many people try to recreate the same configuration unmodified without considering the physics?
NOTE: I never studied physics and failled maths a record breaking number of times, so I might have made a mistake or be talking Guests cannot see images in the messages. Please register for the forum by clicking
here
to see images. I'm quite happy for any closet Einstein's to correct me or refine this formula.
Categoría: Archivo
Visto: 1894
I had shot the photos for a week.
Categoría: Archivo
Visto: 1960
So a couple of months ago I took part of my S&M bondage video with KabukiJoe of SM Detective. After the necessary editing and rendering, here is the trailer for it! Hope you'll enjoy it!
Categoría: Archivo
Visto: 1817
Beautiful pictures by Nawa Kitsune of the second part of the Satsuei Kai at Place des Cordes
Kinbaku : Akira NakaModel : Gorgone
– Paris 2015
Categoría: Archivo
Visto: 1678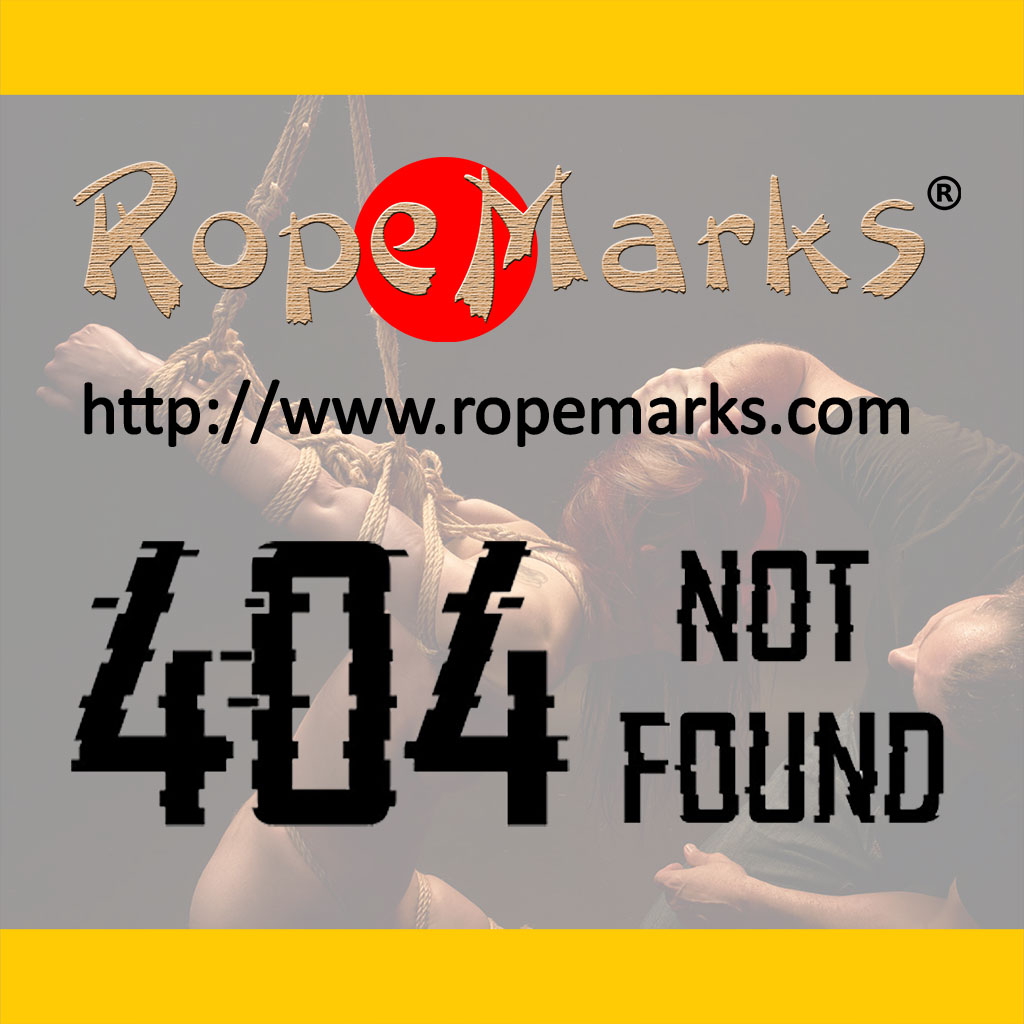 Everybody thank you for your support, especially my girl. Have a great christmas and the best wishes for the next year.
Categoría: Archivo
Visto: 2312
トーキョー ゼンタイ クラブ
TOKYO
ZENTAI
CLUB
が フェチフェスに出展!
ご縁があって、売り子をやらせてもらってきました。
ほとんどのお客様から「前見えてんの?!」と、お問い合わせ。手先はフライヤーもろくに数えられないくらい不器用になるし、ゼンタイとは全くもってワークウェアに向いていない。
それでも。

...
Categoría: Archivo
Visto: 1614
Nureki Chimuo passed away in August (2009), and I am pulling this interview from the archives.
Osada Steve
This interview with Shibari grandmaster Nureki Chimuo dates back to 2006, when Osada Steve took international video artist Hito Steyerl on a Tokyo tour for her video installation Lovely Andrea at the Documenta 2007.
...
Categoría: Archivo
Visto: 1589
An early holiday gift for you all: this PDF, suitable for high-quality printing, is a December calendar featuring some ropework by Graydancer, featuring the lovely Alegra as photographed by
My Wife Bound
.
If you'd like to fill your 2008 with similar calendars, visit
http://www.graydancer.com
and click on the "donate" button. $12 will guarantee you a monthly delivery of similar artwork to your inbox all year long. Subscriptions are only offered through the month of December, though, so sign up now...
Categoría: Archivo
Visto: 1847
こんにちは神凪です
なんだか暑くなったり、梅雨みたくジメジメしたり
変な天気が続いてますがいかがお過ごしでしょうか?
神凪・神楽ともに元気に緊縛を楽しんでおります
さて、今週土曜日は緊縛サロンの日でございます
8月よりなにやら登場します!!!!
Categoría: Archivo
Visto: 1916
Was gibt es schöneres? Ein Strand bei Sonnenuntergang, ein geliebter Mensch und viel Ruhe! Was kann man da noch mehr wollen? Eine Seilzeit ;o) 2010 Copyright by Parson Parson
Categoría: Archivo
Visto: 2637
Related Posts